Reviewed by the BioHackers Lab Team | Last updated: May 28, 2020
In today's interview I get to speak with emergency medicine physician and founder of Duration Health, Dr Benjamin Jack MD, about the companies custom made medicine kits and how they can help keep us safe in times when we don't have access to medical help.
Benjamin is very passionate about helping patients be prepared when facing urgent medical situations.
With a background in emergency medicine he is well aware of the importance of access to tools and medicine when we are cut off from our regular care providers.
He wanted his patients to have peace of mind that comes from being well equipped and knowledgable in these types of emergency situations.
If you know someone who is interested in learning more about:
Who is the med kit for
What kind of medicine, tools, and support does the kit include
What does the process look like when you purchase a kit
What is the shelf-life and the renewal process like
Where is the kit available
What is the price and payment options
When to seek medical help
Then this interview is for them.
I really enjoyed talking to Benjamin about this new tool that is available to help get us through a tough situation. Benjamin calls these kits a health insurance policy that pays in health and provides us with the necessary resources when and where we need them.
Special thanks to Benjamin for joining me on the show.
Enjoy the episode!
Listen to The Podcast Episode
Hear episode 112 interview directly on your favorite podcast app by clicking a link below:
Guest's Links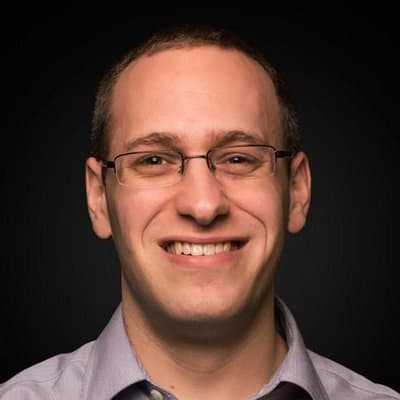 Follow, or find out more about Duration Health on these official links:
Show Notes with Timestamp Links
Find summarised highlights of what we talk about during the interview.
Use the clickable timestamp links to jump directly to those points in the audio file below:
[00:08] – Introducing, Dr Benjamin Jack, a practising emergency medicine physician and founder of Duration Health; a new service that gives you access to a prescribed emergency medicine kit.
[00:49] – The emergency kit is a kit of emergency medications (both prescribed and unprescribed) which is shipped to you so it is available when regular care is unavailable.
[01:31] – Initially, Benjamin created the kit for himself as an emergency physician but he explains how it is very useful for anyone who might find themselves without access to routine medical care.
[02:28] – Benjamin explains how having the kit at home can be useful in isolation situations such as we are currently facing.
[03:00] – Some examples of the medical issues the kit covers are ones that people most commonly seek urgency care for e.g. include infections, allergic reactions and nausea. But it also includes contact of a doctor within the service to advise you.
[03:53] – Benjamin explains what happens when you purchase a kit. The first step is speaking to an emergency physician. The physicians remain available to help guide you.
[05:41] – The initial consultation is a video call with a physician discussing your medical history and what you are preparing for. The kit you then receive primarily contains of medicine and core diagnostic tools.
[06:56] – Benjamin gives some advice around when to seek medical attention with the current coronavirus situation and whether the pulse oximeter can be useful for alerting people to problems.
[10:24] – If you get the emergency kit you can contact the physicians as much as you would like.
[11:34] – The shelf-life of the kit is one year after which time you are contacted and go through the same process again. If determined necessary you are issued a new kit.
[12:03] – Duration Health works with a partner pharmacy to build the kit and fill out the prescriptions.
[12:40] – Benjamin explains what the restrictions are with telemedicine and how prescribing across state lines is determined by laws in different states. To see if your state is covered check the Duration Health website for the most up to date information.
[14:16] – Because every kit is custom built, patients pay for the medication they receive starting at a certain price point. We discuss renewal kits and accepted methods of payments.
[15:30] – Is this a kit for "doomsday preppers"? Benjamin explains he sees their kit as a form of health insurance that pays in health. Initially, they taught they would primarily be serving travellers but their appeal has since broadened.
[18:40] – Quick recap of the service: the kit covers a lot of the common conditions, but there are issues that it can't treat and you may still need medical attention to treat those.
[20:10] – The existing prescriptions are not included. Rather it covers medications prescribed in acute medical situations.
[20:52] – For people watching on YouTube, Benjamin demonstrates an example of what the kit looks like.
[21:28] – For people wanting to find out more or get started, visit the Duration Health website at durationhealth.com or email them at [email protected]