Reviewed by the BioHackers Lab Team | Last updated: July 29, 2020
In today's interview I get to speak with CEO and Founder of ProofPilot, Matthew Amsden, about his company ProofPilot and how it is helping consumer companies conduct scientific research studies to test their products.
Matthew is very passionate about improving people's health and wellbeing by making valuable research tools available to everyone.
He believes that there is a wide variety of solutions out there, that make an impact on our health.
This is why he is very excited to be able to give companies coming up with these alternative solutions the same opportunity for scientific research and proof of efficacy to back their product, normally afforded to pharmaceutical companies.
If you know someone who is interested in learning more about:
What is ProofPilot and who it's for?
What type of companies use ProofPilot to run research studies?
Can I trust ProofPilot study results?
How can ProofPilot help me make better health decisions?
Who can participate in research studies?
Then this interview is for them.
I really enjoyed talking to Matthew. It is great to see how ProofPilot is making valuable tools available to consumer companies who can thereby improve their products as well as consumers who are aided in their decision making process by the results coming out of these studies.
Special thanks to Matthew for joining me on the show.
Enjoy the episode!
Listen to The Podcast Episode
Hear episode 113 interview directly on your favorite podcast app by clicking a link below:
Guest's Links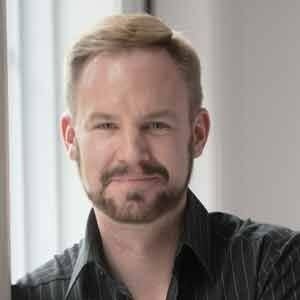 Follow, or find out more about ProofPilot on these official links:
Show Notes with Timestamp Links
Find summarised highlights of what we talk about during the interview.
Use the clickable timestamp links to jump directly to those points in the audio file below:
[00:08] – Introducing, Matthew Amsden, the CEO and founder of ProofPilot with 20 years of experience in planning, designing and managing complex online research experiences.
[00:46] – Matthew briefly explains what ProofPilot is; a platform to design, launch, manage and participate in longitudinal human subject research studies.
[01:53] – ProofPilot also includes consumer good studies such as supplements, gadgets or new types of food. Matthew talks about Joov red light therapy studies as an example and explains why these types of consumer brands don't traditionally use clinical research.
[04:39] – Other studies that they are working on include a The Derm Aid study; dietary supplement's effect on skin tone, hair and nail strength (visit Proof Pilot website if you are interested in joining).
[05:30] – A lot of studies in the health and wellness space can be done remotely and people can participate from home.
[06:00] – Participants in the studies don't already use the product, rather they receive the product when they get involved in the study. Matthew talks about a pharmaceutical study they are doing for sufferers of migraines as an example (He demonstrates what participants receive in the YouTube video).
[07:03] – Matthew explains how they manage placebos and why they are not always vital in clinical trials. Alternatives such as case controls or wait-list controls are sometimes more appropriate to use depending on the type of trial.
[08:41] – Are the results coming out of the ProofPilot studies reliable? Matthew explains why the results from any single study (regardless of where it's coming from) should not be taken as gospel. He discusses the replication crisis, retrospective studies and the large universities and pharmaceutical organisations that use ProofPilot in addition to consumer brands.
[11:39] – We discuss avoiding any conflict of interest and bias. Matthew explains that ProofPilot is largely an automated platform with two levels of review and are reviewed by a third party ethics review board.
[14:23] – Matthew explains that because ProofPilot is not a study-by-study per project orientation and because multiple projects can be run at the same time, unfavourable results are not a big deal. The incentive for companies paying for the studies to create bias is removed.
[17:10] – Not all study results are published. Goals for studies differ and publication is not always the end goal, sometimes it is care improvement, quality improvement or improved formulations.
[18:23] – Matthew shares some advice on how to use clinical research in the health decision making process; the main take away is to never rely on a single piece of information no matter where it is coming from.
[20:22] – Matthew believes health comes from a whole variety of different solutions that can make an impact so it is exciting to give consumer product companies opportunities to run these types of studies and have evidence to back up their products.
[22:39] – Remember, even if you don't see results of all the studies, some products were studied before release and some candidates might have been abandoned because they didn't have the desired results.
[23:05] – For people wanting to find out more or get involved in an upcoming study, visit proofpilot.com to see a list of what they are recruiting for at the moment.