Listen to the Podcast Episode on Apple iTunes • Stitcher App for Android • Google Music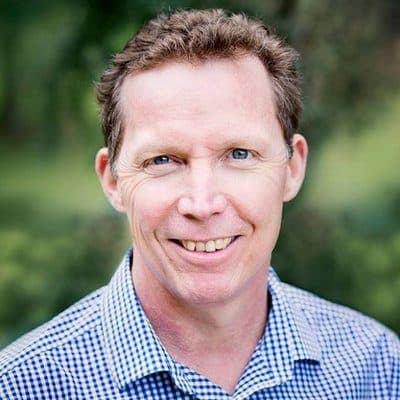 In todays interview I get to speak with Australian orthopaedic surgeon, Dr Gary Fettke, about why eating real food is so much better for our overall health in the short and long-term.
Dr Fettke is a practising orthopaedic surgeon based in Tasmania, Australia.
He used to follow conventional nutritional advise to follow the standard food pyramid. He now is a firm believer in eating a low carbohydrate healthy fats diet from the benefits he has seen in himself, his friends, family and patients.
Here is an interesting fact.
Did you know that Dr Fettke is the doctor that was the first person to suspect famous Scottish comedian, Billy Connolly, has Parkinson disease. Dr Fettke watched Billy's movements and gait at a chance meeting in a hotel in the US.
I discuss with Dr Fettke why he is so passionate about talking about eating real food and the benefits of a low carb diet. I also find out intersting facts like how a food science concept of the Maillard Reaction, which is the browning of toast and food, has been found in humans from eating too many carbs.
Special thanks to Gary for joining me on the show. Enjoy the episode!
Show Notes
Highlights of what we talk about during the interview:
Thanks for Listening!
Now it's time to share your thoughts.
You can:
Share this episode on Twitter, Facebook, or Pinterest.
Leave an honest review on iTunes. Your star ratings & reviews really help, plus I will read each one.