Reviewed by the BioHackers Lab Team | Last updated: November 3, 2020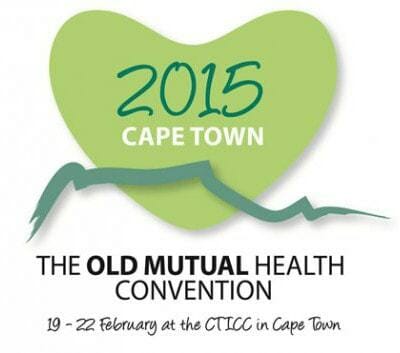 The original "Banting" event – been and gone.
Good news is that it was a massive success for both the organisers and the issues raised. The main issue was highlighting the importance of eating less sugar in our diets.
It was amazing to see loads of experts in the low carbohydrate high fat diet field converge in one spot for the first time to promote their case studies, research findings and views. This ranged from medical doctors, researchers, nutritionists, New York Times health journalists and famous bloggers.
If you missed out and want to catch up and what happened then this is an archive of some of the highlights from the weekend.
The Old Mutual Health Convention
The first ever Old Mutual Health Convention was held on 19-22 February in 2015 at the Cape Town International Convention Centre in South Africa.
There were so many excellent speakers in the scheduled line-up who I have been following online to keep up with their current thoughts, opinions, and shared links to the latest scientific research on the low carb high fat diet (a.k.a. Banting diet for local South Africans).
The official event hashtags used on social media at the time were:
Jimmy Moore of Livin La Vida Low Carb fame was tweeting tons of live updates and quotes from the event for those of us who could attend and wanted to know what was going on and what was being said.
Here is a list of the official social media accounts used for the event plus the official event website for ticket pricing options, official event news, program activities and speaker presentation times with these links below:
2015 LCHF Conference Interviews & Videos
Since the end of the event I have had a chance to interview some of the speakers who spoke live at the event in the Biohackers Lab podcast. Click a link below to listen to each person.
In the video below I had the opportunity to chat with UK cardiologist, Dr Aseem Malhotra, and LCHF Australian nutritionist Christine Cronau & breaking a sugar addiction author and South African health coach Karen Thomson.
We did an overview of what info was being shared, why the event started and what the future holds for more conventions like this to come and where in the world.
Take a peak inside the CPT convention centre to see what the setup looked like, the expo hall exhibitors and what kind of Banting diet food attendees were eating at break times outside the lecture room.
This was a review of the official website and showed how to book a ticket online for the event.
Here is some nice highlights footage of days from Dr Andreas Eenfeldt of dietdoctor.com fame who was also one of the speakers.
Should You Attend a Future Low Carb Event?
I personally predominately eat LCHF foods and started doing this back in mid-2012. For me it happened after reading about why putting butter in your morning coffee could be a good thing to do. You can read about my Bulletproof Coffee before and after results here which both fascinated and shocked me!
Needless to say years later after starting I'm still eating loads of saturated fat, monounsaturated fat and medium chain triglycerides to raise my blood ketone levels.
I now try avoid polyunsaturated fats from vegetable oils and especially heating them up like cooking with sunflower oil, don't do that!
I am even more fascinated and dedicated to learning everything I can do for improving my day to day insulin levels, working on maintaining an ideal body weight, avoiding brain fog and trying to live a kick ass life by eating the right way for my metabolism and hormones.
I have now decided to help others who want some guided health coaching and biohacking advise where I can share my experience and findings.
I really wish I could have been in Cape Town for the start of what I think is going to be an was an amazing conference for people who follow a ketogenic type of diet. Being low carb doesn't mean you are always in a state of nutritional ketosis of course. However, it is more likely that you will end up moving in and out of ketosis naturally since you may start having longer times between feeding periods. So fasting becomes more natural and when you fast you start making ketones and move into nutritional ketosis naturally.
I started a Facebook group for people wanting to follow the news as it happens from people tweeting at the event.
Join other low carbers on Facebook here.